If you have any problems, please direct support
questions to: info@boomerradio.com

Here are some helpful tips and features of
the Boomer Radio iPhone App
1. Use the "Streams" tab to access a list of our streams.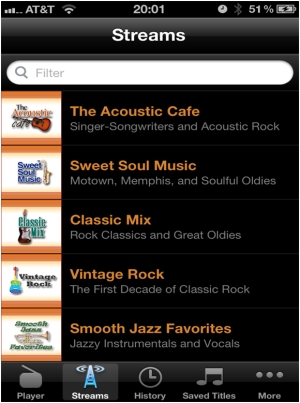 2. While a stream is playing, you can select the "Action" button for
more options.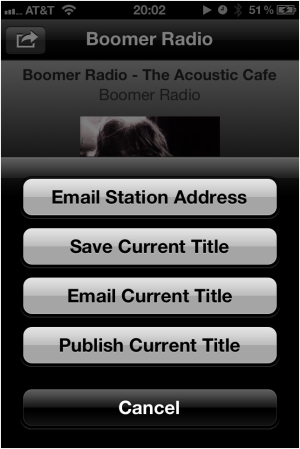 3. You can Tweet the now playing title or publish it to your
Facebook feed.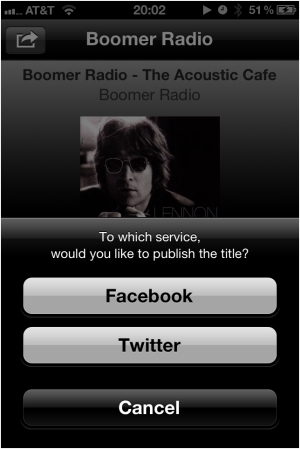 4. The "History" tab shows you a list of the last 10 titles starting with
the most recent.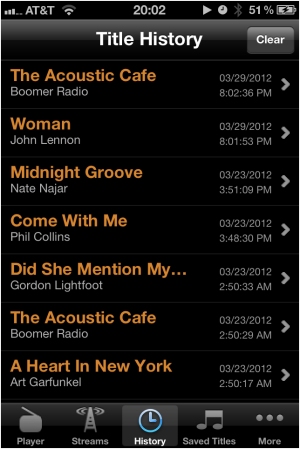 5. The "Saved Titles" tab shows you the list of saved titles.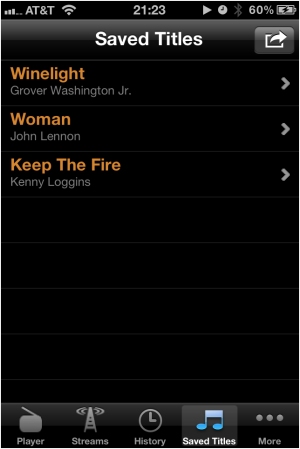 Tab on it for more details.